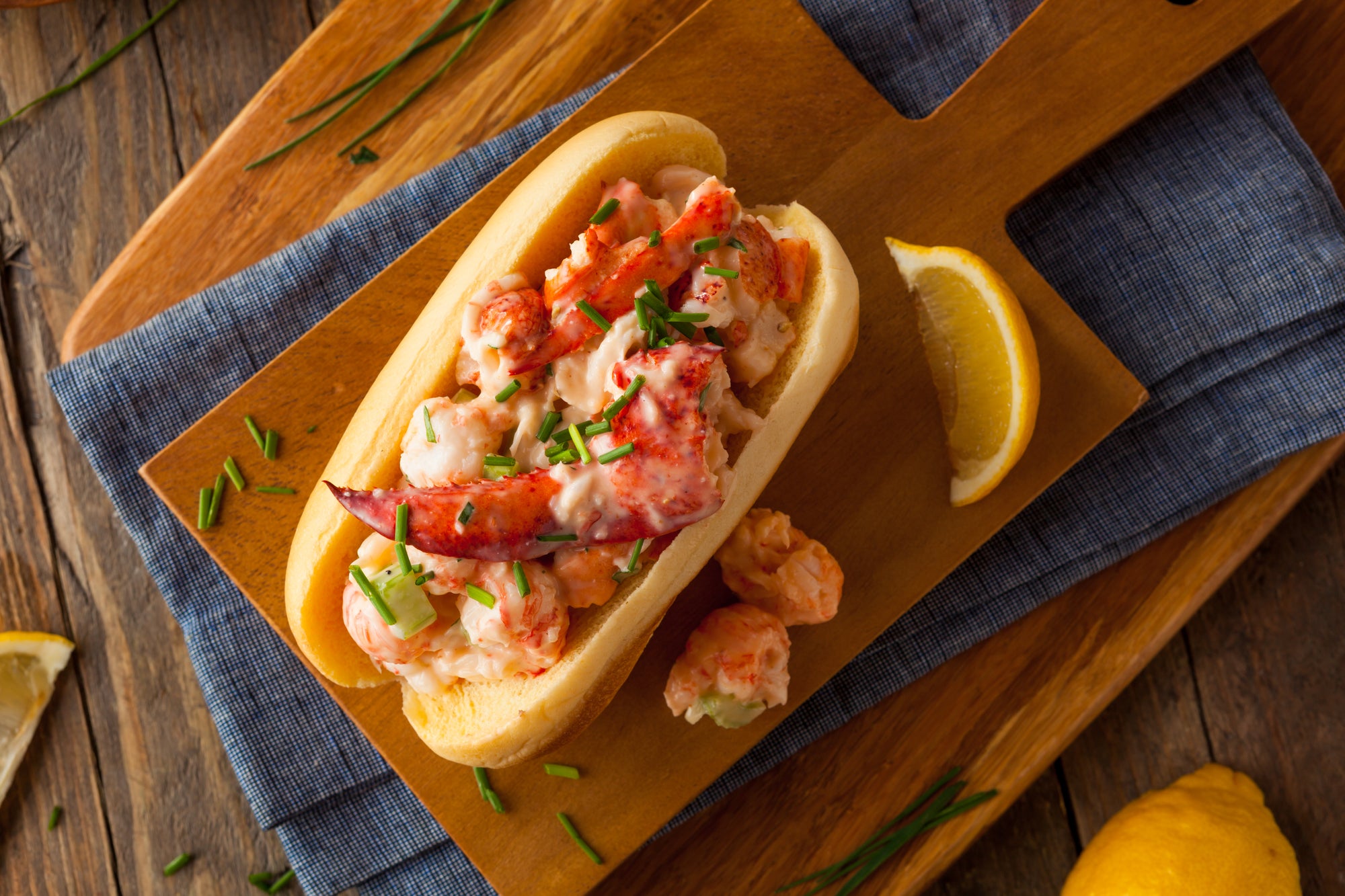 Recipe: The Ultimate Lobster Roll
A classic lobster roll is perfect in its simplicity. Tender, sweet meat, a buttery bun, are the key ingredients to this all time favorite.
6 Servings
Prep Time: 30 min
Total Time: 1 min
Ingredients

3x Frozen Cooked Lobster 500-600g/piece

Kosher salt

2 tablespoons fresh lemon juice

2–3 tablespoons mayonnaise

Freshly ground black pepper

6 split-top hot dog buns

2 tablespoons unsalted butter, room temperature

Finely chopped celery, parsley, onions (optional)
Directions
Thaw the lobsters 
Remove the meat from the lobsters, chopping any large chunks into bite-size pieces.
In a bowl, combine the lobster meat, mayonnaise, lemon juice, celery, parsley
Add salt and pepper to taste.
Brush cut sides of the rolls with melted butter and fill with the lobster salad.